Looking Out For a Job in IT Industry?
At ThePrimeJobs.com, we empower job seekers with comprehensive guidance and robust tools, enhancing their skills and connecting them with our extensive network of top employers. Our personalized career guidance, tech-specific skill development programs, and vast job opportunities facilitate an accelerated path to your dream tech job. Let us help you secure your future in the dynamic world of technology.
Send Your Resume
Send your resume to us with important details like Email, Mobile, Qualifications, etc.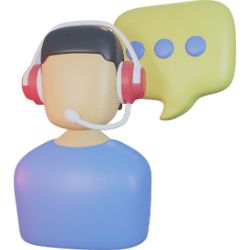 Our Team Will Contact You
Our Team will contact you and have a detailed discussion with you.
Start Working With Us
Start working with us and with our development team with prime technologies like SharePoint, Power Platform, SPFx, Salesforce, SAP, etc.
Get Placed With Leading Companies
Then start working with leading companies in India.
Submit Your Resume & Details
FREE Career Guidance & Job Related Videos
Subscribe to our YouTube channel for more career guidance videos. I create a lot of videos related to IT industry or Software industry related to jobs, freshers, engineer's life, corporate life, etc. Click the below link to join our YouTube channel and watch the useful videos.